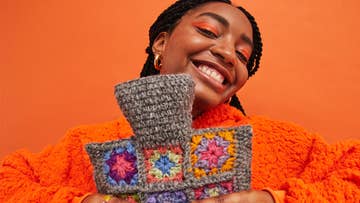 Autumn shop
Embrace cosy season with these original small biz treats – think tasty food and drink, new homeware and Halloween creations. Bring on the pumpkin spice.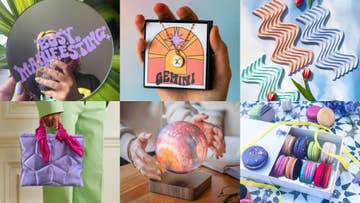 Out of this world
With lustrous finishes, celestial-inspired designs and metallic details, this curated edit is a total treat for the senses – or anyone with a bday this autumn.
Shop the trend
Small business magic
Our marketplace champions over 5,000 amazing small businesses – including these ones…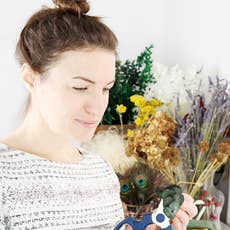 Mary of Mary Elizabeth Flowers
Inspired by their long-lasting beauty and stunning muted colours, Mary creates dried-flower magic – think flower crowns, baubles and letterbox gifts.
Shop the collection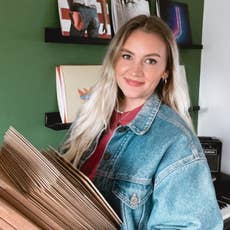 Rachel of Lune Club
Rachel's brand is about making your space your own – with art prints inspired by interior design trends, feminism, edgy typography and retro design.
Shop the collection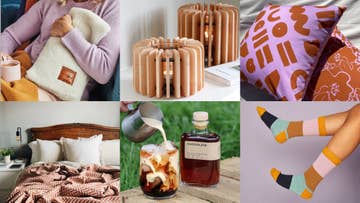 The Trail Edit
Celebrating the change of the season, this curated edit embraces craftsmanship and hibernation. Say farewell to summer with toasty colour palettes and cosy essentials. We're <obsessed>.
Shop the trend