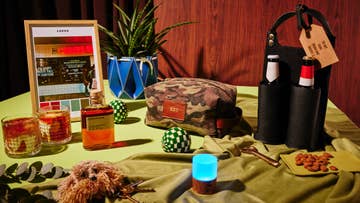 Gifts
Whatever the occasion, we've got joy-filled gifts to celebrate. Milestone birthday? New baby? Pal engaged? You'll find original present ideas and gift sets from amazing small businesses.
No idea what to get them? Whether it's for your pal, colleague or your pup, we've got tons of presents for all your fave people. Epic gift ideas, incoming…
Find the perfect present for every occasion
From big birthdays to first anniversaries, our curated edits are filled with joyful presents for *every* occasion. Ready to choose the perfect present?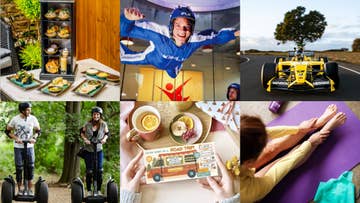 "Best day EVER"
From road trips to afternoon tea, discover memory-making experience days – aka the gift that keeps on giving.
Shop experiences
Find gifts for all your faves
Explore unique ideas from epic small businesses
What goes into a unique gift?
To us, a unique gift is one that's brought to you with love by a small biz. From hand-iced treats to bespoke jewellery and innovative designs, discover a whole range of unusual gifts that are made or sourced by small businesses across the UK. You can't beat that personal touch, eh?
What is the best gift to give someone?
A gift from a small business, obvs. We think the *best* gifts are the ones that are as unique as the person they're being gifted to. That's why our small biz marketplace is packed with thousands of unusual, original and special ideas for everyone in your life. You can thank us later.
What makes a thoughtful gift?
Well, a thoughtful gift is defo one that comes straight from the heart. A great way to show just how much you care? With one of our personalised gifts, of course. Why not pick a piece of jewellery with their zodiac sign or birthstone? Turn a meaningful moment into a work of art? Or find a prezzie that celebrates their passion? Go on, make their day.