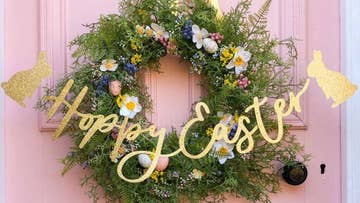 Easter Ideas
Make Easter 2023 amazing with these epic gifts. Whether you're looking for a personalised present, tasty chocolate or bunny-inspired stuff, find tons of Easter gift ideas from UK small businesses.
Easter gifts for everyone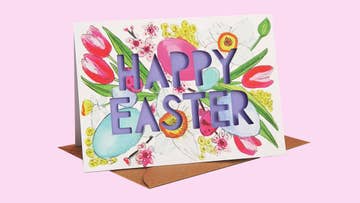 Easter all wrapped up
Wish them a cracking Easter with joyful designs from the UK's best small businesses. Discover personalised cards little ones will love and super-cute wrapping ideas. Hop this way, people.
Shop Easter cards & wrap
Treat kids and adults to one of our joyful Easter gifts – from non-chocolate alternatives to gift boxes and baskets. The UK's best small businesses have been hard at work creating and sourcing some totally original creations to help you put a smile on someone's face. You'll also find decorations, adorable outfits, personalised stuff and more unusual gift ideas right here, too. Easter 2023? It's gonna be a good one, people.